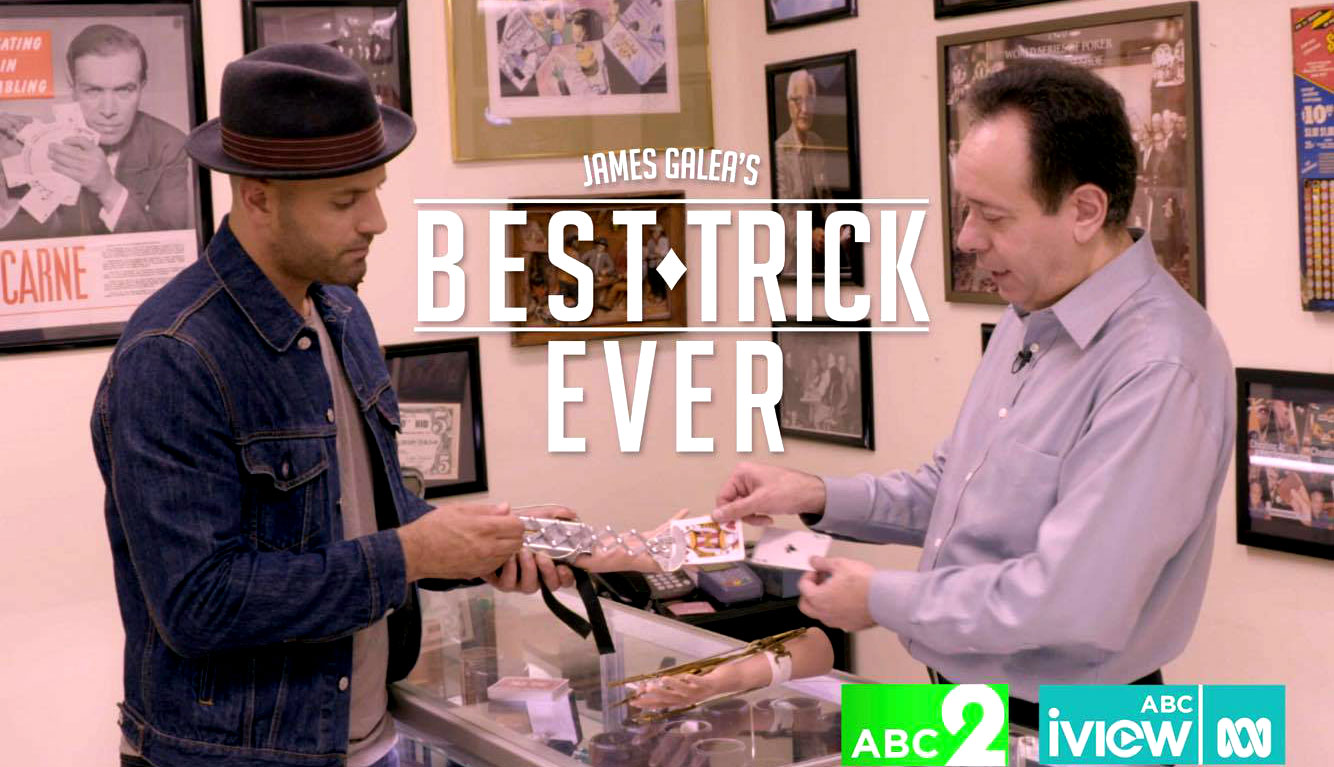 TV Appearances
►Billy Buys Brooklyn (DISCOVERY-TV, 2021: Season 1, Episode 10). Watch: HERE
►Best Trick Ever (ABC-TV, Australia, 2018: Episodes 1 and 2). Watch: HERE
►The Virtual Magician: New York (World Syndication, 2005: Season 2, Episode 2). Watch: HERE
►50 Greatest Magic Tricks (Channel 4, UK, 2002).
►The Nature Of Things: Martin Gardner Mathemagician (CBC-TV, Canada, 1996: Season 36, Episode 3). Watch: HERE
►Knoff Hoff Show (ZDF-TV, Germany, 1991).
►Naruhodo the World: New Year Special (FUJI-TV, Japan, 1991).
►Luna de Verano (CS-TV, Spain, 1990).
►Mind Over Matter (ACTV, USA, 1988).
►NHK Close-Up Special (NHK-TV, Japan, 1986).
►Comedy Tonight (FOX-TV, USA, 1986). Watch: HERE
►Paul Daniels Magic Show (BBC-TV, UK, 1985: Season 7, Episode 9).
Music Videos
►Richie Richer X Jayo Balla's Tricks Up My Sleeve (2020). Watch: HERE
►Ramones' Something To Believe In (1986). Watch: HERE
Commercials
►Moview Magic: Fingers (8/25/2009). Watch: HERE
►Moview Magic: Arm (11/5/2009). Watch: HERE
*Does not include the many spots on news shows, talk shows, etc.
Visit my IMDb Profile: HERE